Yes, I have indulged in some more retail therapy today. Missy took me to her local mall, which is now owned by Westfield - Aussie company. Went a bit nuts at Bath and Body Works, have had a bit of an obsession for their stuff for a few years now, thanks to penpals and friends sending me stuff. Restocked on MY perfume (I may be the only person in Australia that wears it - it only comes out at Christmas time over here and I stock up for a year every Christmas) and some other goodies. It's the kind of shop that a scent junkie like me can go into overload at.

Then Missy took me to a beautiful silver shop called Sterling Works, where I completely fell in love with a silver and aquamarine bracelet. I had been given some money for my birthday, which I had put aside to buy myself something special, so that was it, one aquamarine and silver bracelet for me. Here it is: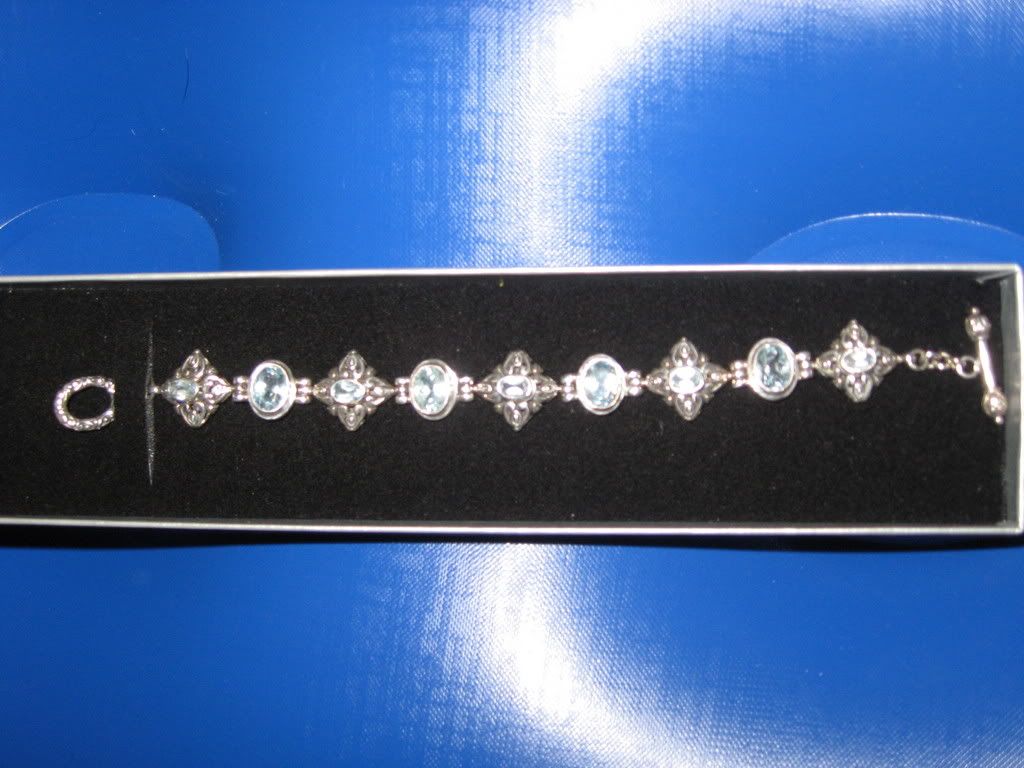 It's just GORGEOUS! And since they were offering half price for the second purchase, I picked up the matching earrings: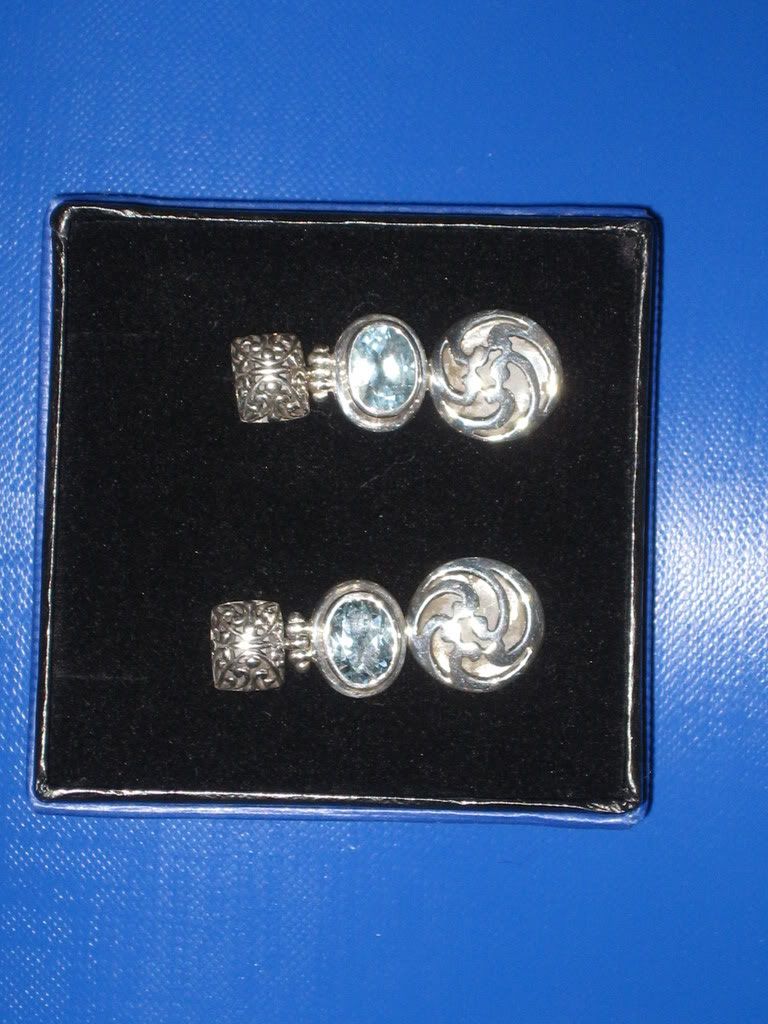 I feel so spoiled!

Gave Danny and Missy a taste of a musk lifesaver today. Missy spat hers out. Danny ate his but he said it was like eating soap or hand wash! I'm not complaining, all the more for me. I wonder how they'll go with Vegemite?