Went in to Vancouver yesterday mostly so I could vote. Don't want to throw that opportunity away, and by what I've read in the Courier Mail online, it's a good thing lots of us voted! But that's enough on politics, I'm on holidays.

I was lucky in that Ian and Kera's friend Wendy was heading in to Vancouver on the same ferry as me, so she kind of took me under wing a little and made sure I got in to the downtown area ok, and gave me lots of advice on what to see and do.

The ferry ride in was very pleasant. A bit cold for me to sit out on the open deck, so I had to take photos through the windows, but it was still gorgeous - a beautiful day and fantastic views:

A couple of views from the ferry from Langdale to Horseshoe Bay:




Once I got into the city, I went to Dunsmuir Street to find the Australian High Commission so I could vote. I knew I'd found the right building when a guy with an Aussie accent handed me how to vote Labor information! You can't even avoid those people handing out that stuff in bloody VANCOUVER!! But I told him I knew how to vote, I just didn't know where, so he showed me where to go. Got in the lift and the guy in there was also an Aussies. Met three more in the office upstairs while voting. More Aussie accents than I had heard over a month!

From there I walked down to the waterfront area to the big tourist info place, picked up a stack of flyers and took myself to a nearby food court for a Canadian bacon and egg breakfast. DAMN good breakfast! Sat there over my breakky and read the flyers and started to get some ideas of what I'd like to see in Vancouver while I was there for the day.

First on the list was Canada Place. A big tourism centre, it's a beautiful sailed building. This is from the street side: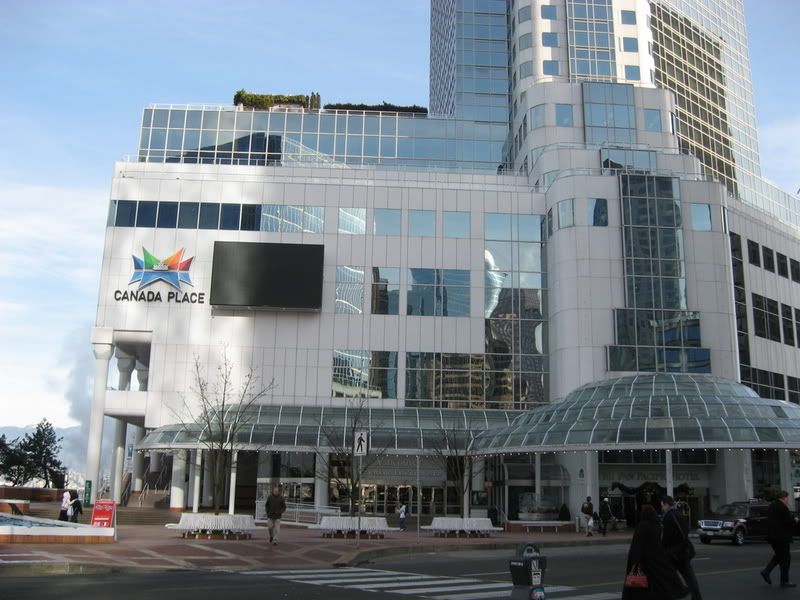 The views from the boardwalk thingy around Canada place are amazing. Here are some examples: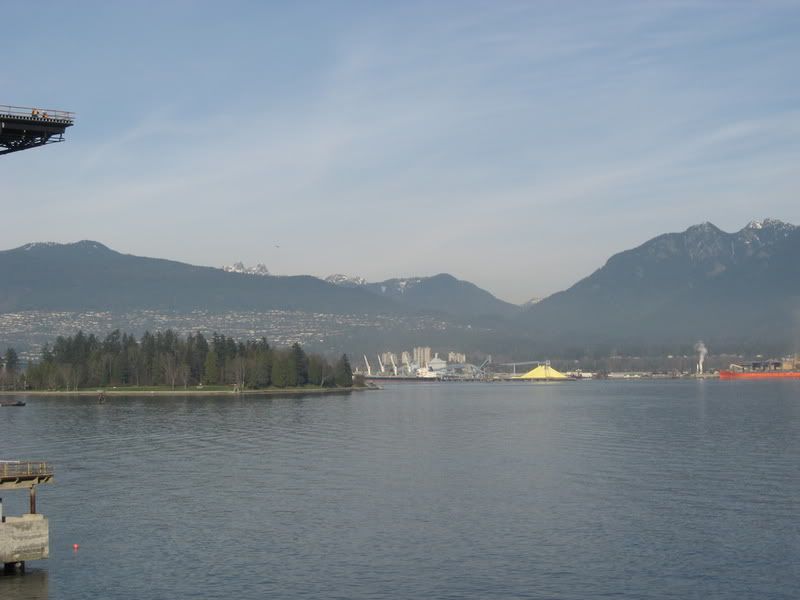 Around the other side was a good view of the downtown area, you could also see the round lookout building, which I actually went up to see the 360 degree views of Vancouver later in the day:




Next was a trip down to the Vancouver Art Gallery. An impressive building, but the gallery itself was disappointing. It is actually a modern art gallery, and they charged $15 to get in. A bit sad when you consider you can get into both the Queensland Art Gallery and GOMA for free.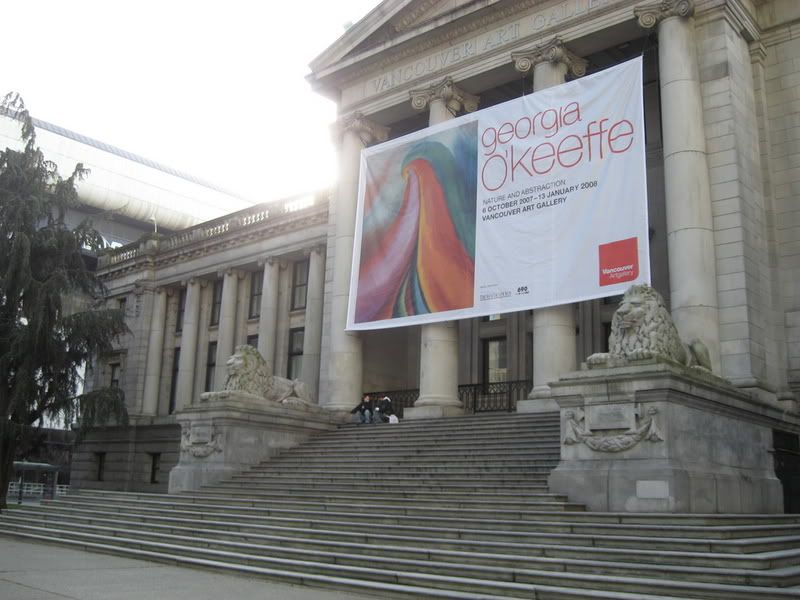 This is the art gallery building.

Then I walked down Robson Street and found the Vancouver Public Library. Spectacular building, check it out: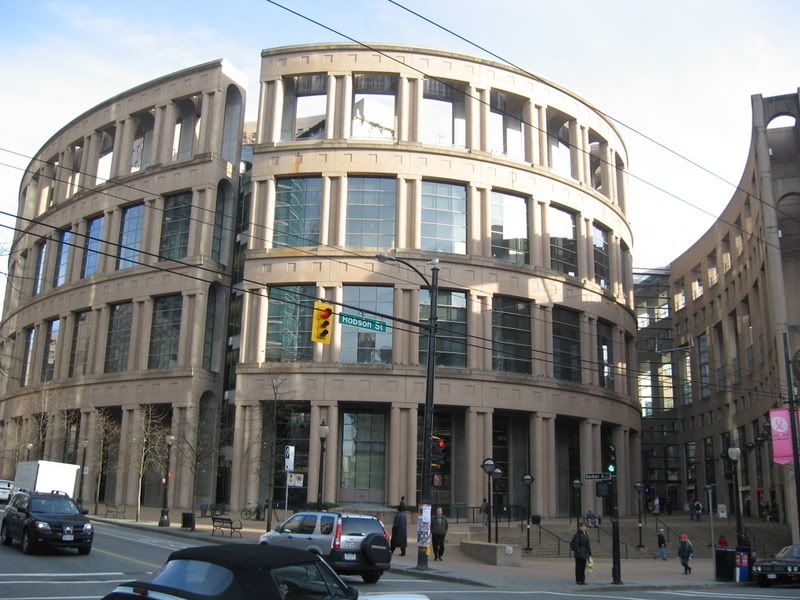 Sadly, inside wasn't as impressive. The library itself was bland, and the collection was nothing short of shabby. But it was heavily used at least.

Ok, I've reached my photo limit for this post. To be continued...