Well I've been able to upload my Canada photos at last. My big chunky USB device for reading my camera card wouldn't fit in Kera's computer, so Ian has loaned me the laptop, which is much more effective. I guess you all want a look hey? Let's start with my first day prowling around the Gibson's area.

Ian and Kera's bistro/bakery, Wild: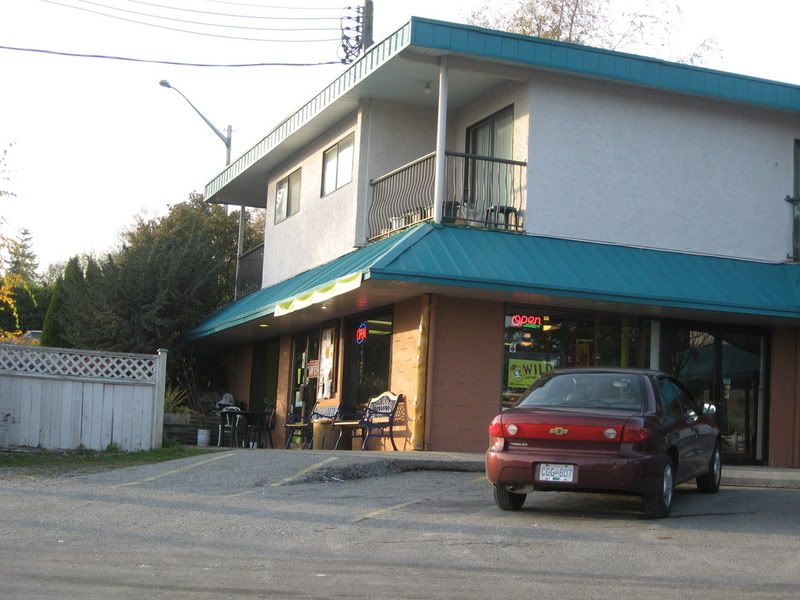 You'll find it on Gibsons Way, Gibsons, British Columbia. Fantastic coffee, great food, wonderful atmosphere. I'm sitting at a table in the corner on the laptop with an ice-hockey game behind me, enjoying just chilling.

Remember I mentioned that the view from out the front of the bistro was spectacular? Well check this baby out...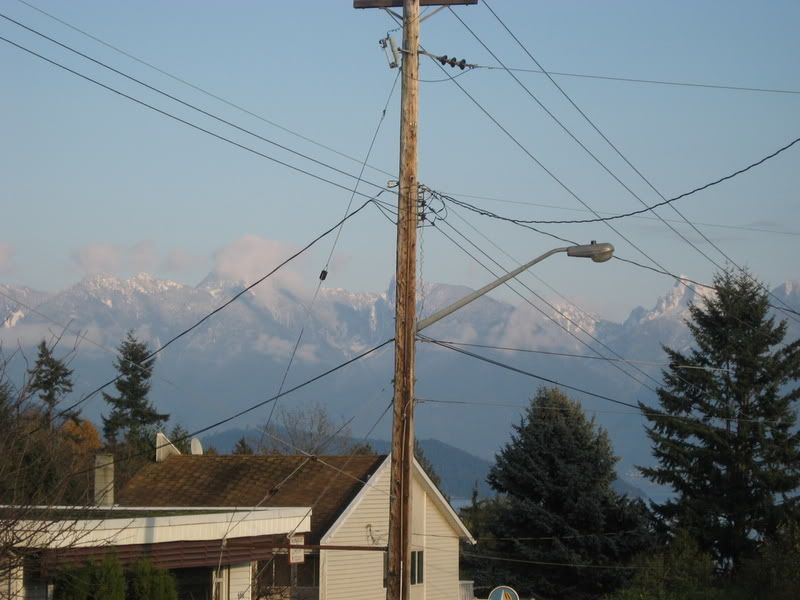 Amazing huh?

Down on the waterfront I found this groovy new Oyster Bar. I don't eat Oysters, I just like the look of the place:




The view from down on the waterfront of the mountains: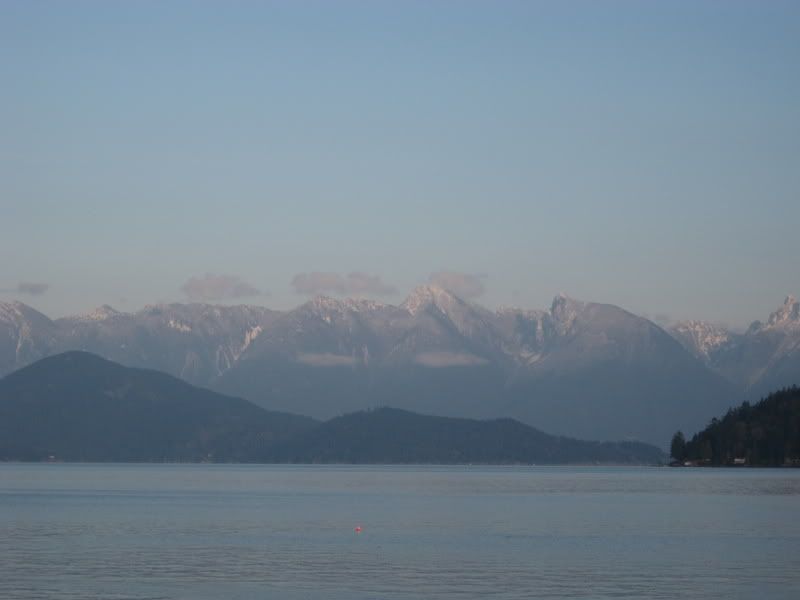 A funny little houseboat that caught my eye: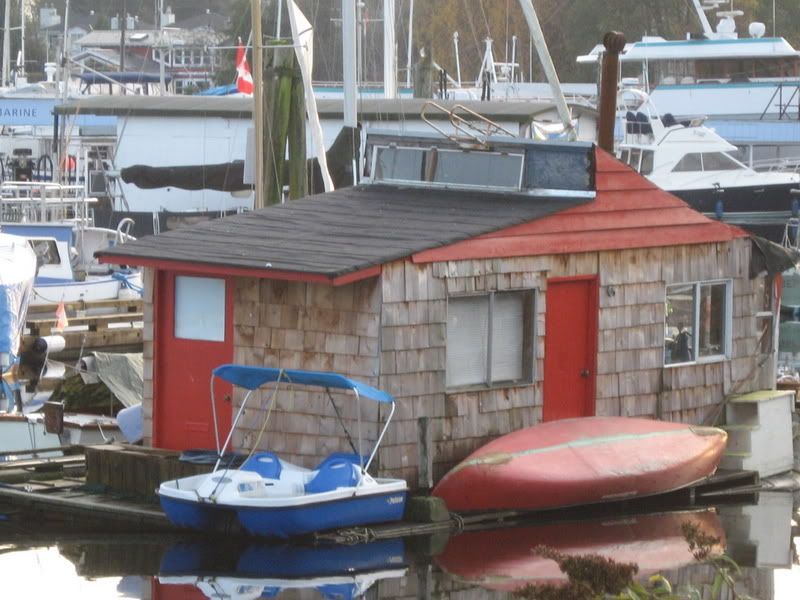 Where the rich folks live up this way: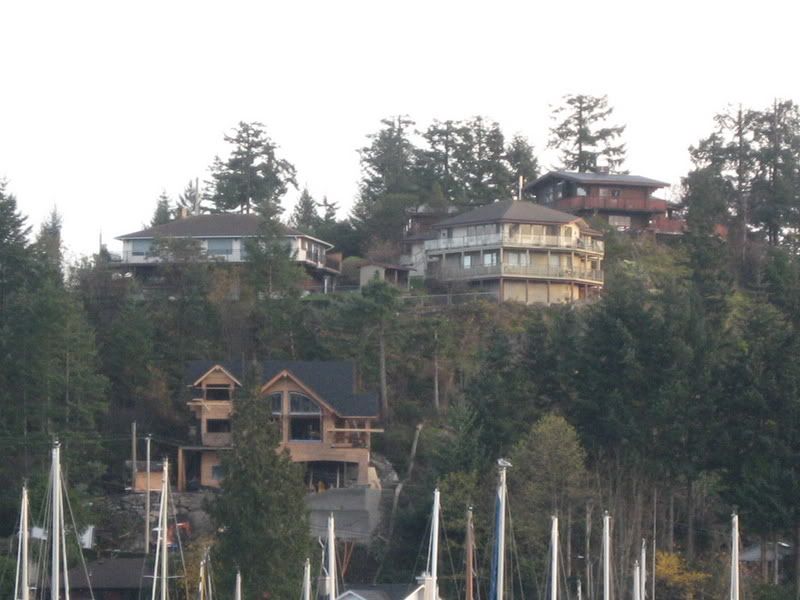 Apparently folks who saw the show The Beachcombers will recognise this:




And finally another view from down on the waterfront:




See what I mean? It's GORGEOUS here!!