From the public library, I decided to go for a walk back down to a chocolate cafe I saw on my walk earlier, called Mink Chocolate Cafe. On my way there I passed by this lovely Uniting church:




Found the cafe, sat down and had a hot milk chocolate (they also did a dark version) and a Belgian Monkey waffle (which was a Belgian waffle, banana, real whipped cream and melted chocolate drizzled over the top). DIVINE!! Seriously, the whole place smelled like chocolate heaven and every bite or sip was a little happy moment. If you're ever in Vancouver, find this place: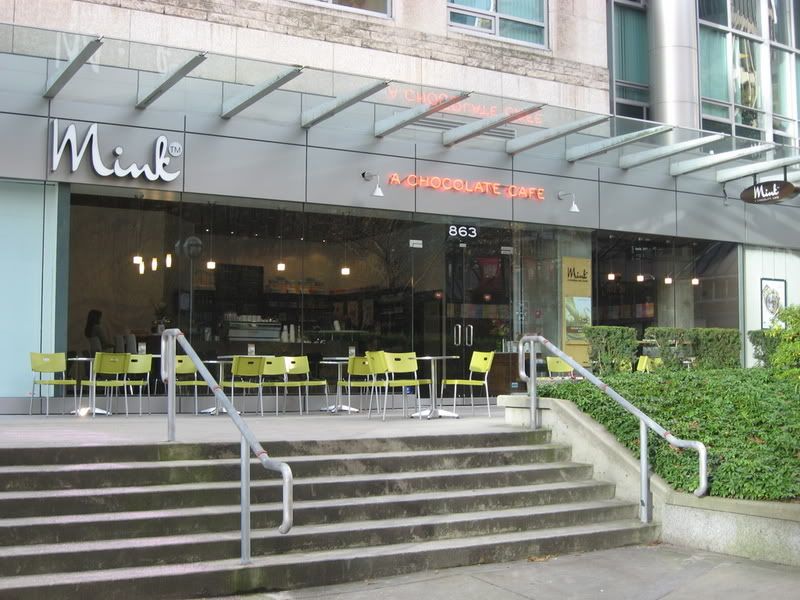 I bought some of their hand made chocolate before I left (one white, one milk, one dark) and then decided to walk down to the Vancouver Lookout building. See my last post for a photo of the outside from Canada Place.

Walked down there, paid the $13 to go up to the 360 degree observation deck. Well worth the money. You whizz up the side of the building in a glass fronted elevator, which is heaps of fun, and then when you get up the top you have 360 degree views of Vancouver and surrounds. Each section is labelled clearly so you can find what you're looking out at, and it's warm and clean up there, no need to be out in the howling winds of that height. Now of course you want to see some pics:



The Science Centre, affectionately known as "the golf ball". At night it is all lit up with a stack of lights like a big pincushion of light.



The front side of Canada place. I walked right around that "peninsula" walkway it makes.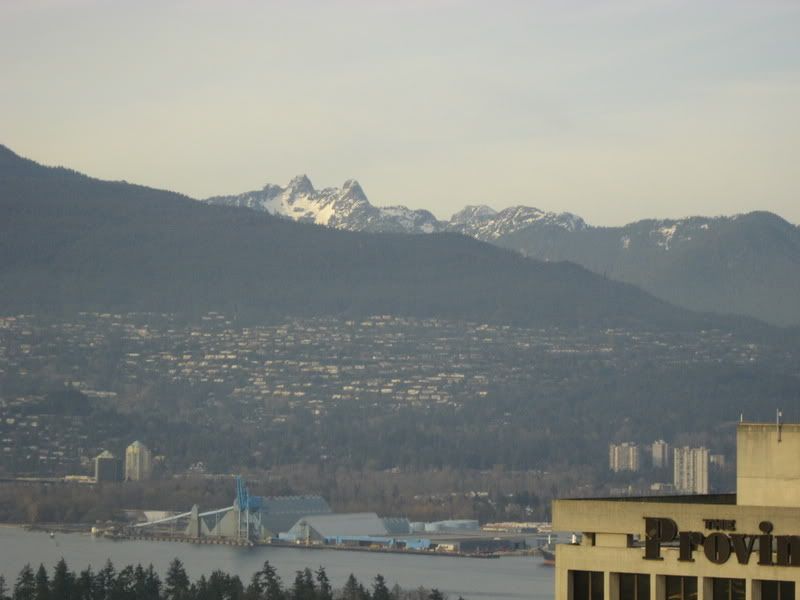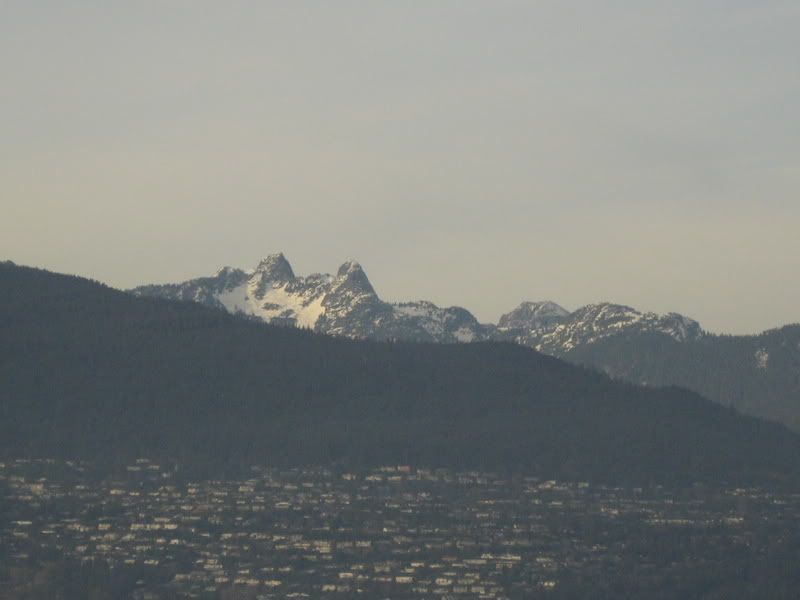 Don't look down!

By the time I was finished there, it was time for me to head back to Georgia Street to make my bus back to Horseshoe Bay for the Ferry. I'm well impressed that I managed to find myself the right bus, make it back to Horseshoe Bay on time and board the correct ferry (there are three that leave from there, Langdale - the one I needed to be on, Nanaimo and another which I've forgotten.) and managed to find Wendy and Fouad so that I could travel back with them. Impressive!

So I am off to Seattle tomorrow. Kicking off my Amtrak pass (the national one I have for a month) for the Vancouver to Seattle/Tacoma run. Looking forward to meeting Deb and Phil, and getting to see some of Washington State.