Yesterday Jay took me on a bit of a literary tour of Denver, driving around the city itself to have a bit of a look around, with the main aim of showing me the Denver Public Library.

Denver is quite a beautiful city, with heaps of great architecture with plenty of character. The number of boring concrete and glass boxes is very low, and the buildings are wide and varied in style with lots of character. We stopped off at the Denver University, which has some amazing architecture both old and new.

I particularly like the library building: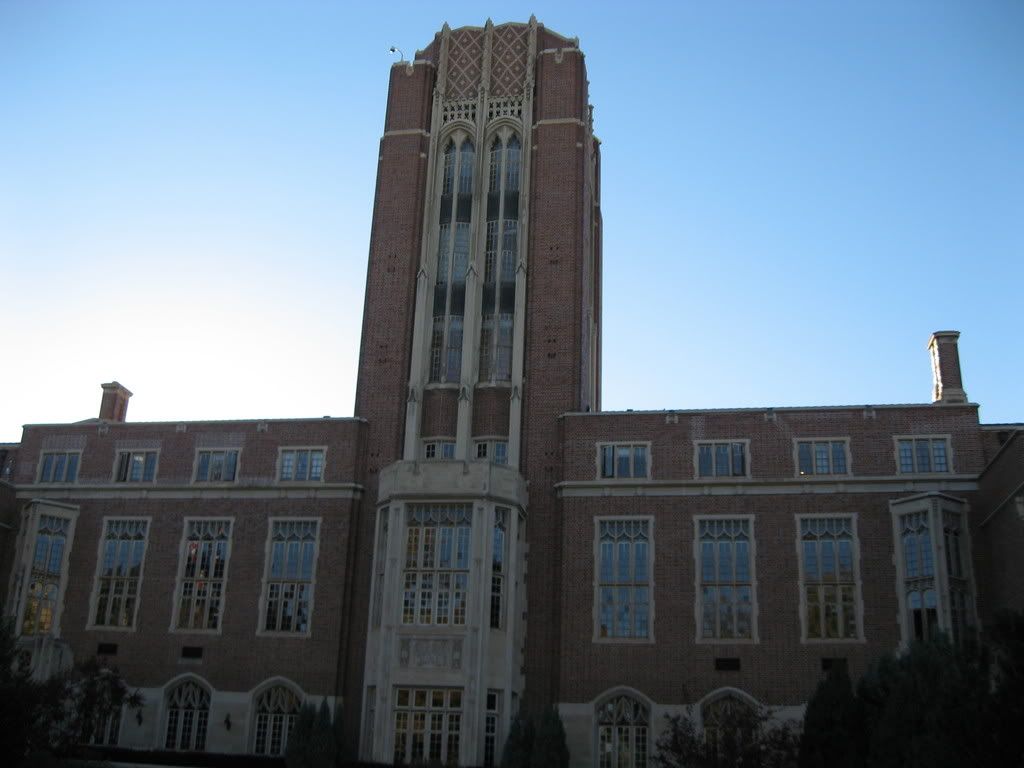 Apologies to Jay as I've forgotten the person the building is named after.

And this building is the student hall, which I really fell in love with: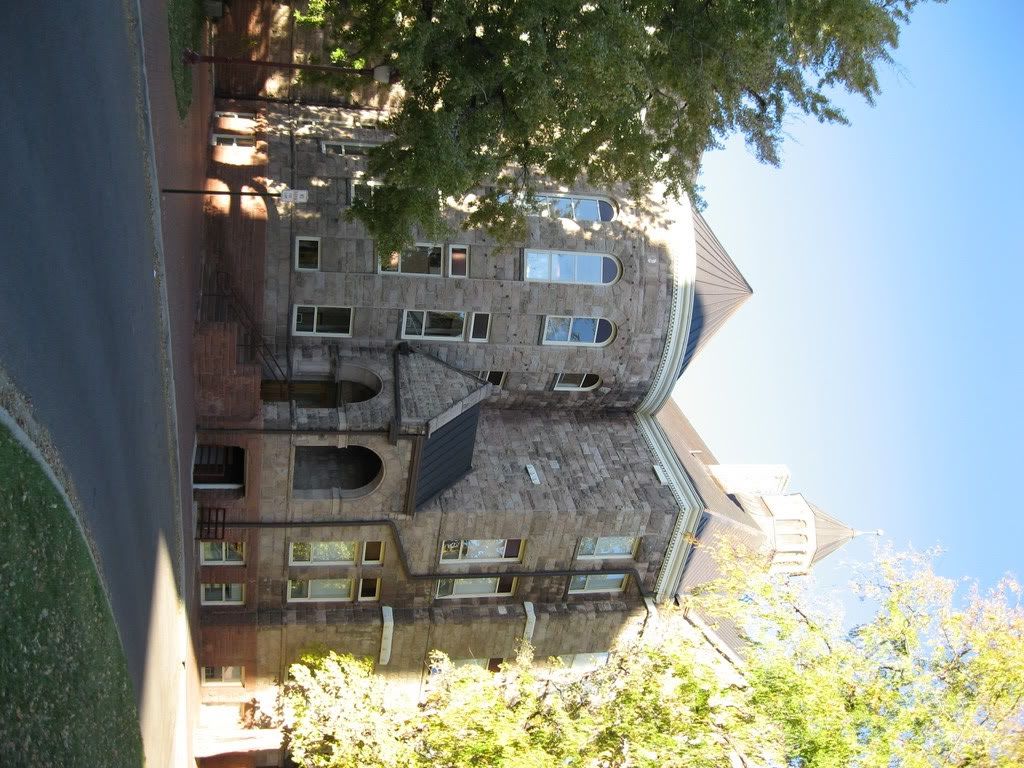 One thing that I am really enjoying are all the fall colours on all the trees in the area. Most of them are into yellows at the moment, but there are still some red and orange shades around. I particularly fell in love with this yellow tree in the grounds of the University:




And as you can see, I've been getting some spectacular clear days: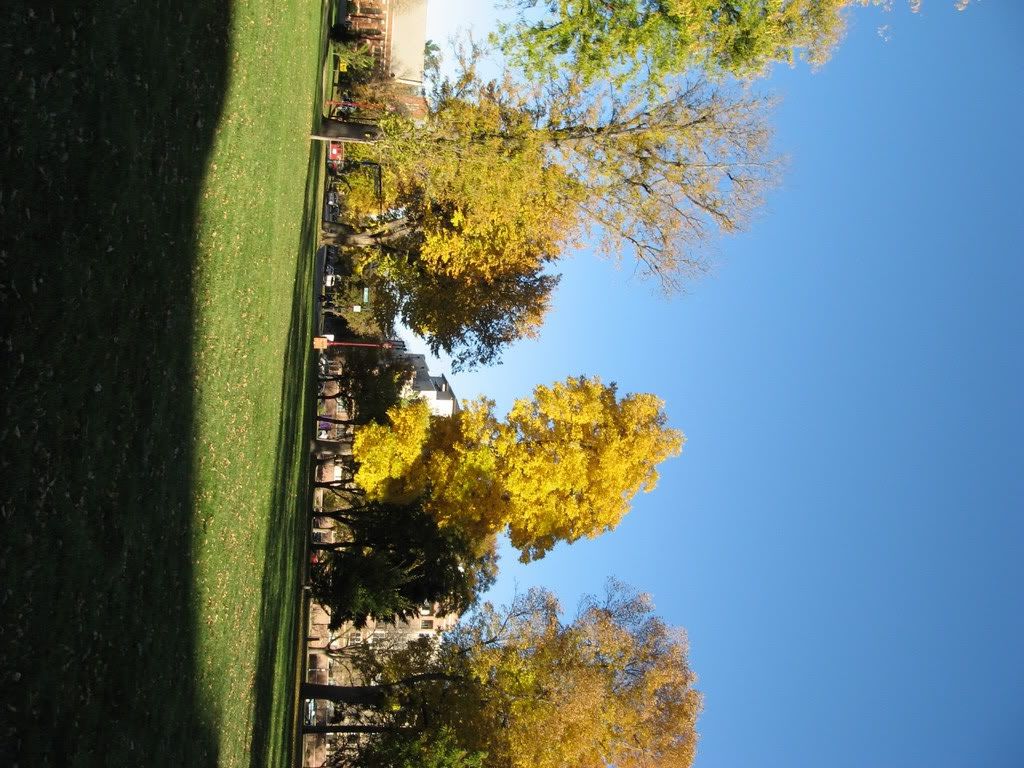 On to the Denver Public Library, which is very impressive. They've built on to the original building (the creamy block on the right below) and kept it looking whole and not patched together at all: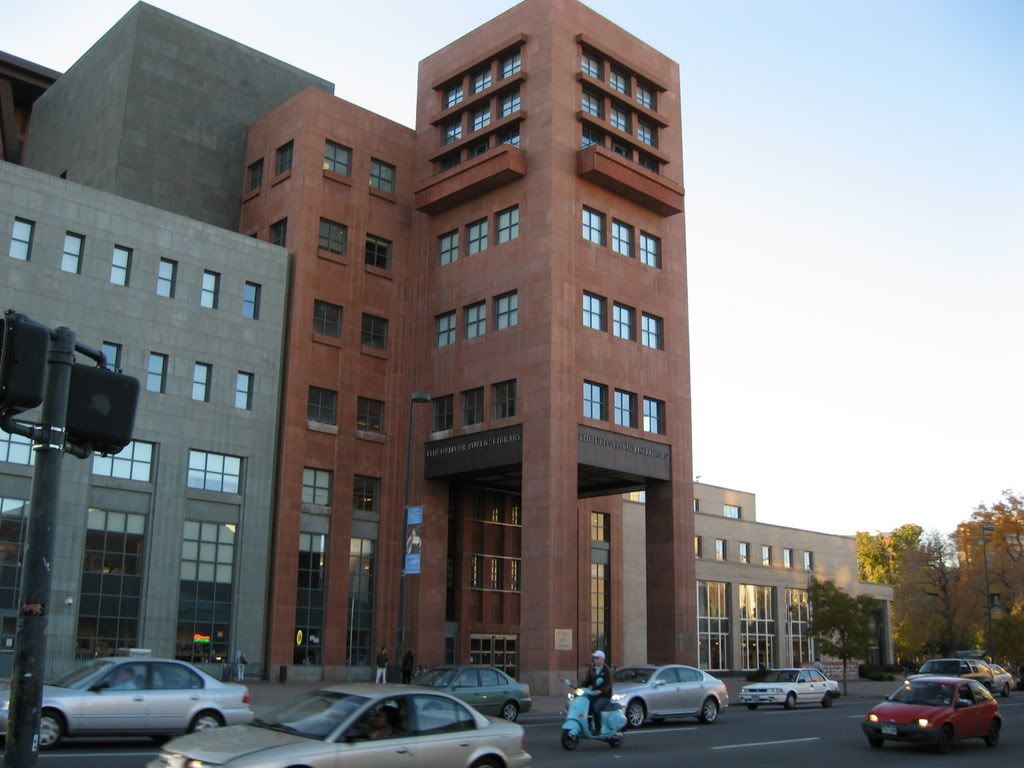 Inside it's spacious, clean, well organised, relaxed and has modern technologies to keep it up with the world. I particularly liked the foyer, which has a soft, muted mural around the upper level:




On to Highlands Ranch Public Library, which is more modern than DPL, but it is only a few years old. Me in front of the library (daggy pic of me, but you get the idea):




They have this wonderful idea where you can buy a "book" for the wall in the stairwell to raise money for the library. The books are actually just blocks of wood covered in leather to look like spines, and they have dedications on them. I think it's a wonderful idea, it looks great and is a permanent connection to the library for their customers.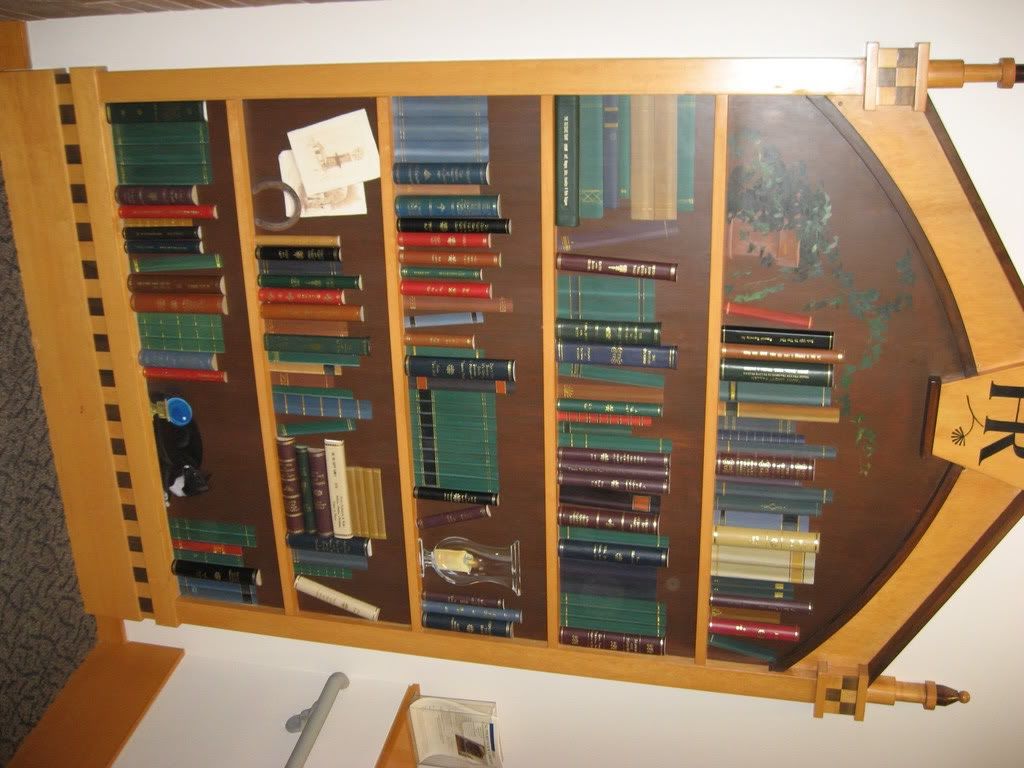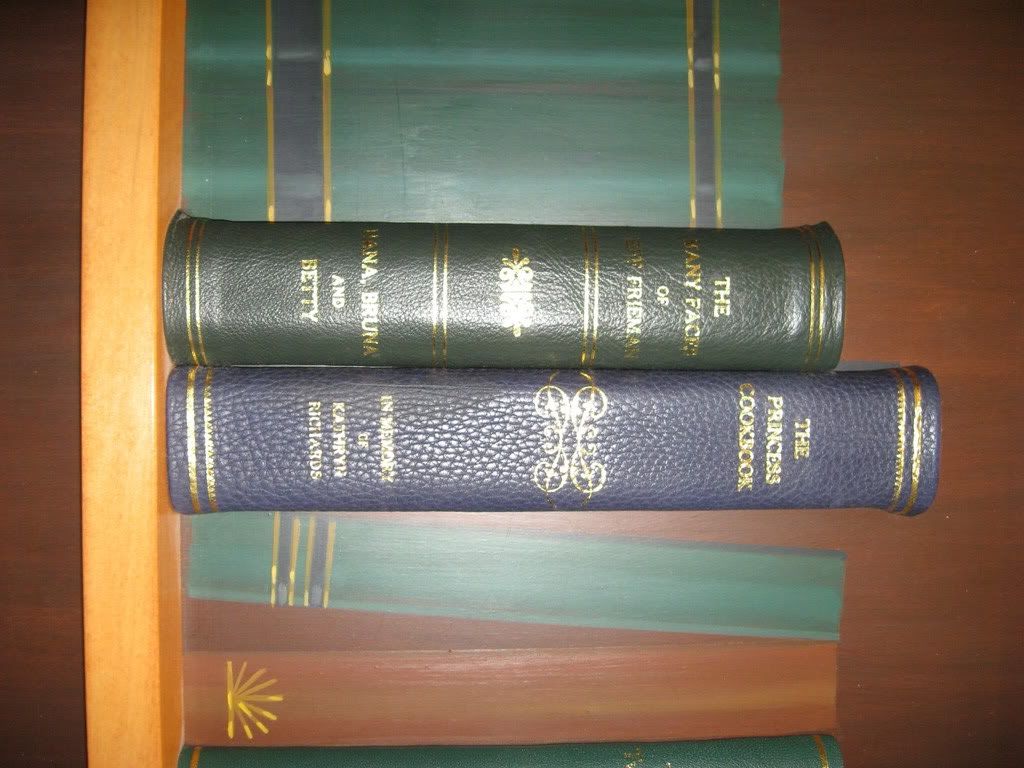 Finally Jay took me to the Tattered Cover bookstore here in Highlands Ranch. Gorgeous! The atmosphere is quite homey with lots of mixed chairs (all comfy looking) to read in, a nice coffee shop, stylish old fashioned library style shelves and a massive range. I picked up an anthology of American travel stories and a book called "I Didn't Know That About Colorado" which is little trivia stories and anecdotes of folklore of the state.

The lady on the counter was really lovely and gave me a stack of Tattered Cover bookmarks and a pen, and was fascinated to see Australian money which I still had a little of in my purse.

Dinner was at a little place called Pete's that specialises in Greek food as well as diner fare. Aly and I shared a Greek platter. It had gyros, souvlaki, dolmades, feta, some Greek salad, tsatsiki and pale green chillies. There was enough there for four people! I couldn't believe how cheap the meal was, that huge platter, a side of fries, softdrinks for us all, and a giant hamburger and fries for Jay, all for $35! And I gave my first tip too. Working out the ettiquette of tipping will come to me eventually.

I ended the night with my first Ben and Jerry's ice-cream. Phish food, which is chocolate ice cream with chocolate pieces, marshmallows and caramel fudge. DIVINE! Not to mention I had hoovered down half of it before I realised the chocolate pieces were shaped like little cows! How perfect for me!