Spent a couple of days exploring Chico with the lovely Kathryn. Perhaps Chico is the last real town in the US that still has a real "downtown" area, not completely deserted because of the strip malls and big box stores that mushroom everywhere. There are still lots of independant stores, plus some of the chains have actually used the space in the town to open stores. Perhaps it is because of the University right close to the city centre.

Whatever the reason, it's wonderful to see a real town can still exist. I loved was the public art in Chico, it's everywhere and it's very accessible and fun. Some examples: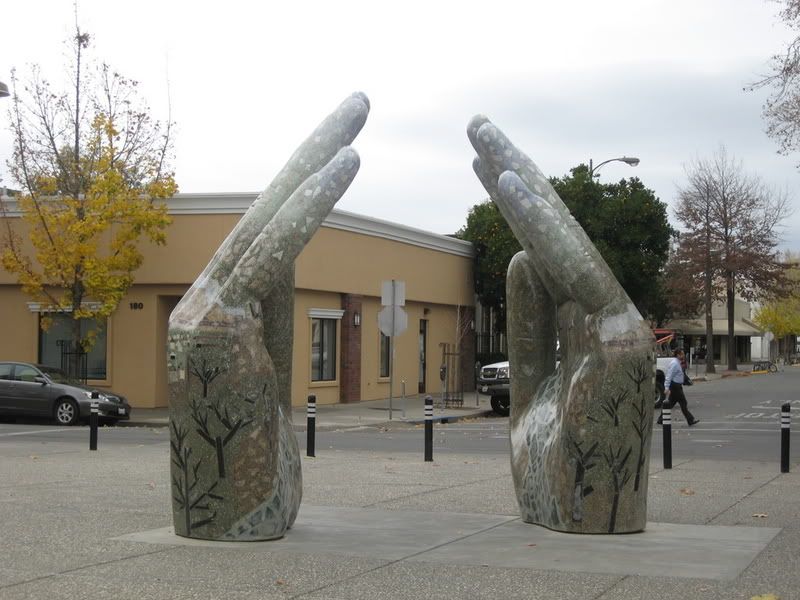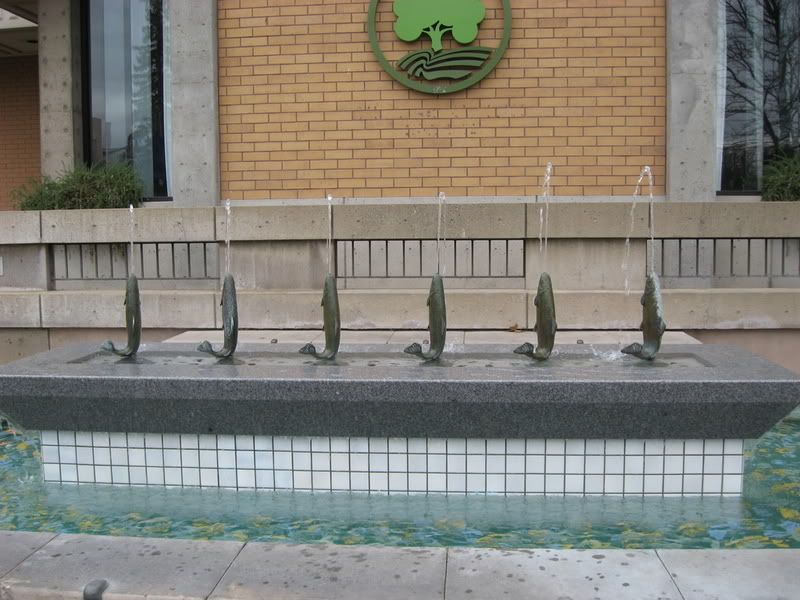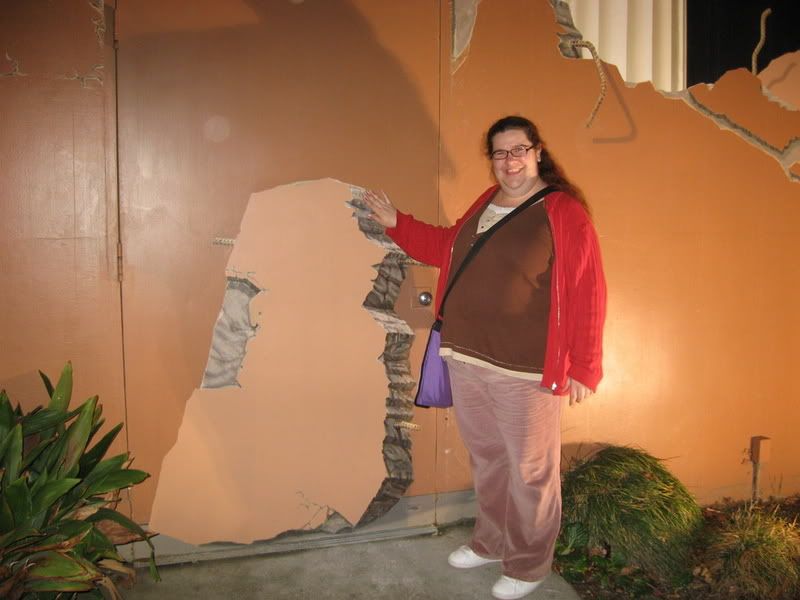 Bidwell Park is another highlight, it's HUGE! I only got to see a small amount of it, but what I did see is a fantastic resource that the people of Chico have free at their fingertips.

It runs over Chico Creek, which is guided into a swimming pool at the one mile area. This photo was taken from the bridge at the pool, looking downstream: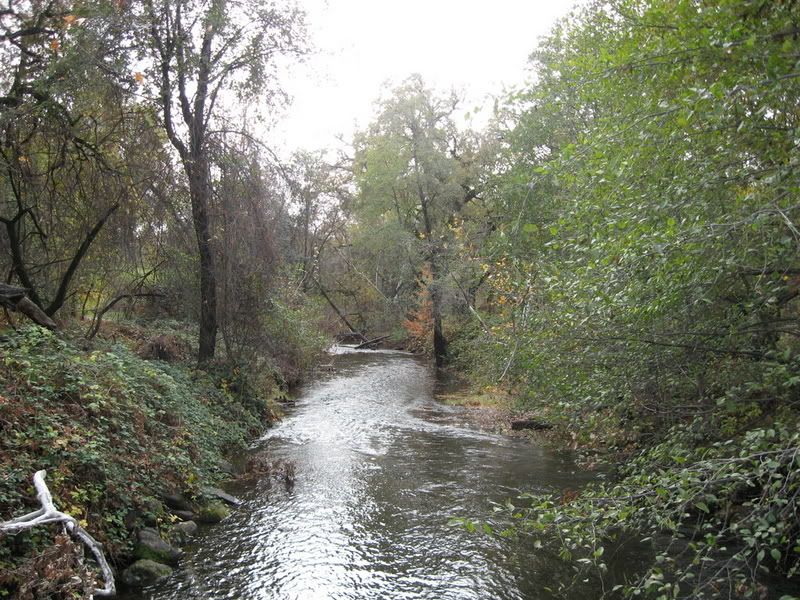 They have a fantastic children's playground too, with gorgeous sculptures and equipment to play on. One of my favourites was the lions head drinking fountain: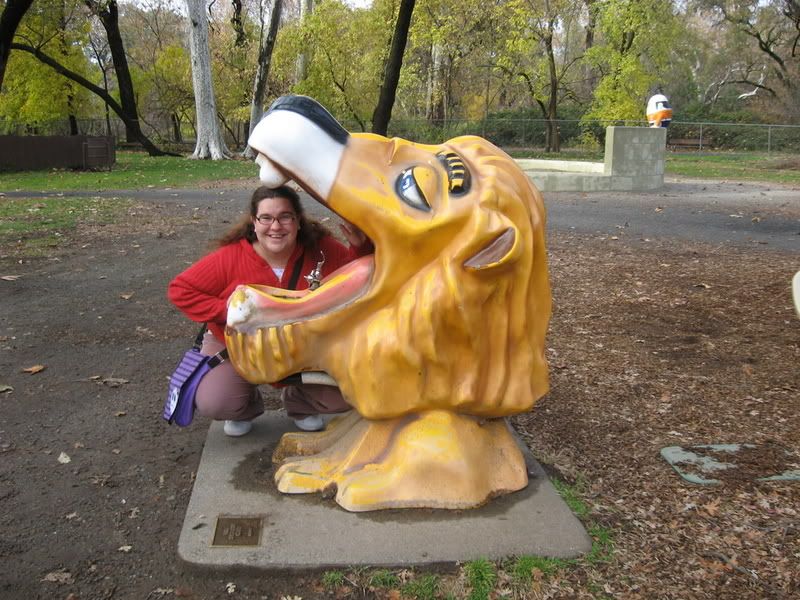 Of course, I sought out the local squirrel population. I was surprised to see that the grey squirrels there are truly grey, not the brownish grey type I saw in Illinois and Wisconsin: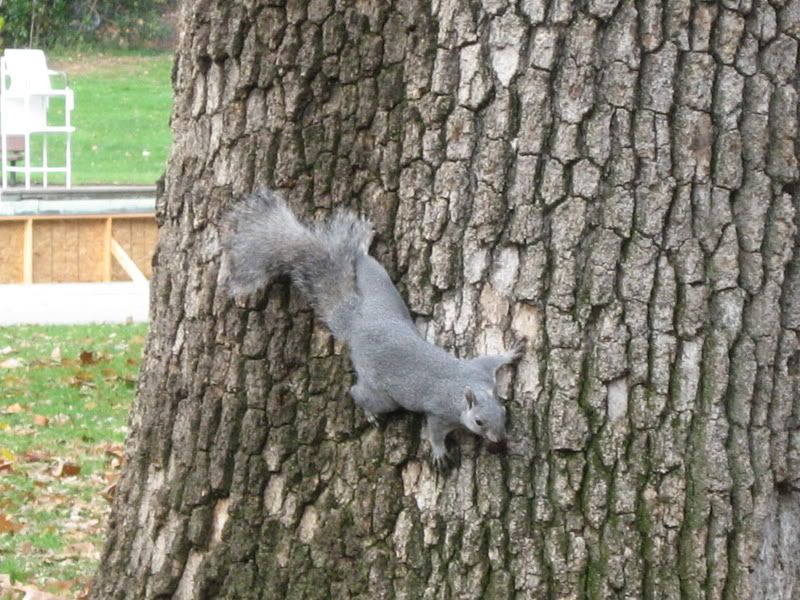 We also strolled around the University grounds, and there are some beautiful buildings and gardens there.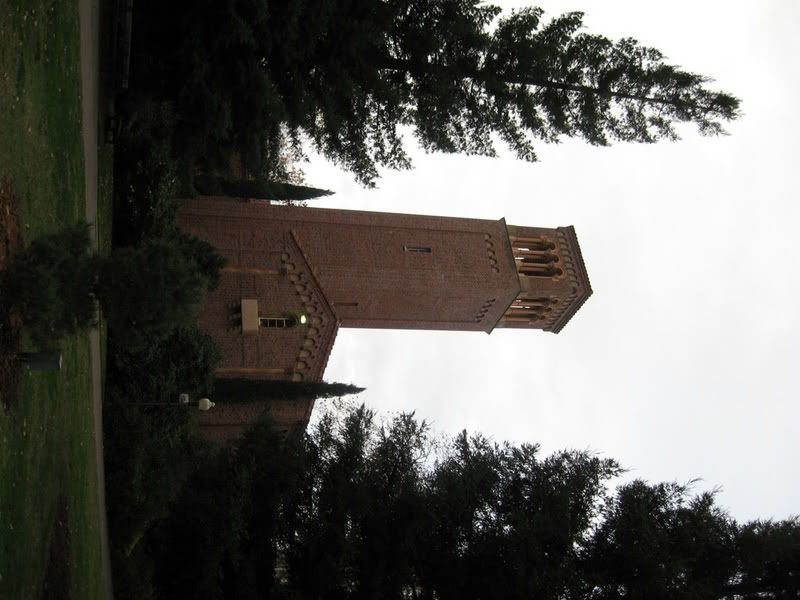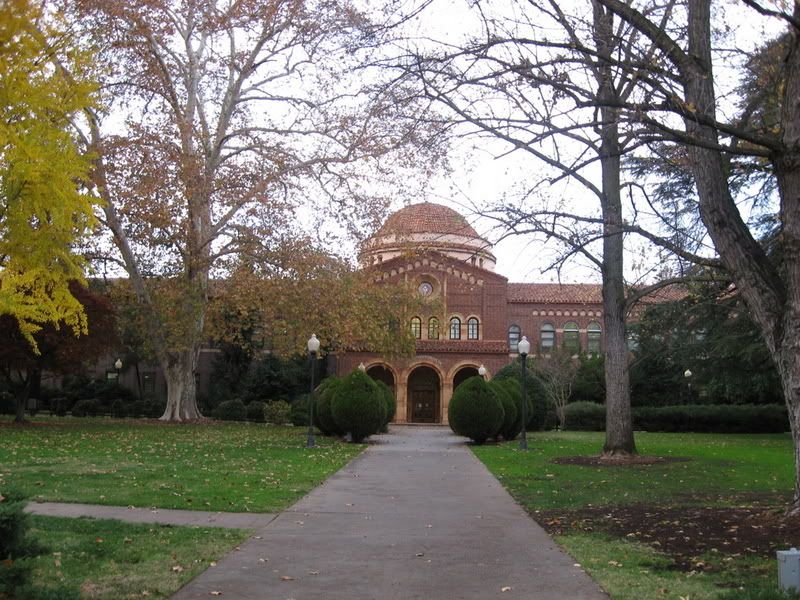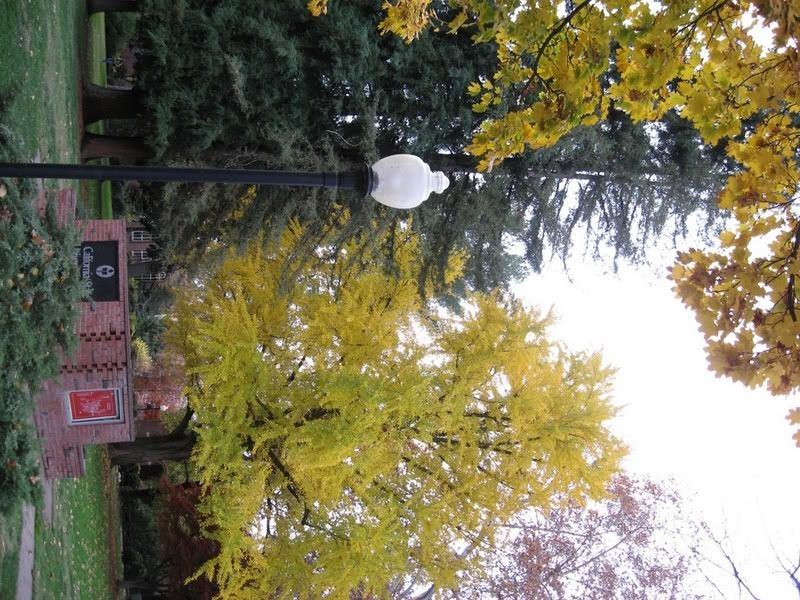 All in all a pretty little town of about 100,000 population. I fully intend to go back there in the future. Not only because I liked the town, but also to see the Robinson family again. I've made some dear friends in Chico!